First Time Using a Crypto ATM
Yesterday, I tried out a crypto ATM. In this case, it was Coin Cloud. These are located at various grocery stores and convenience stores. I had $103 in cash sitting in my wallet. Overall, I can see how useful this service would be if I were unbanked. However, as I have bank accounts, this device has limited use for me.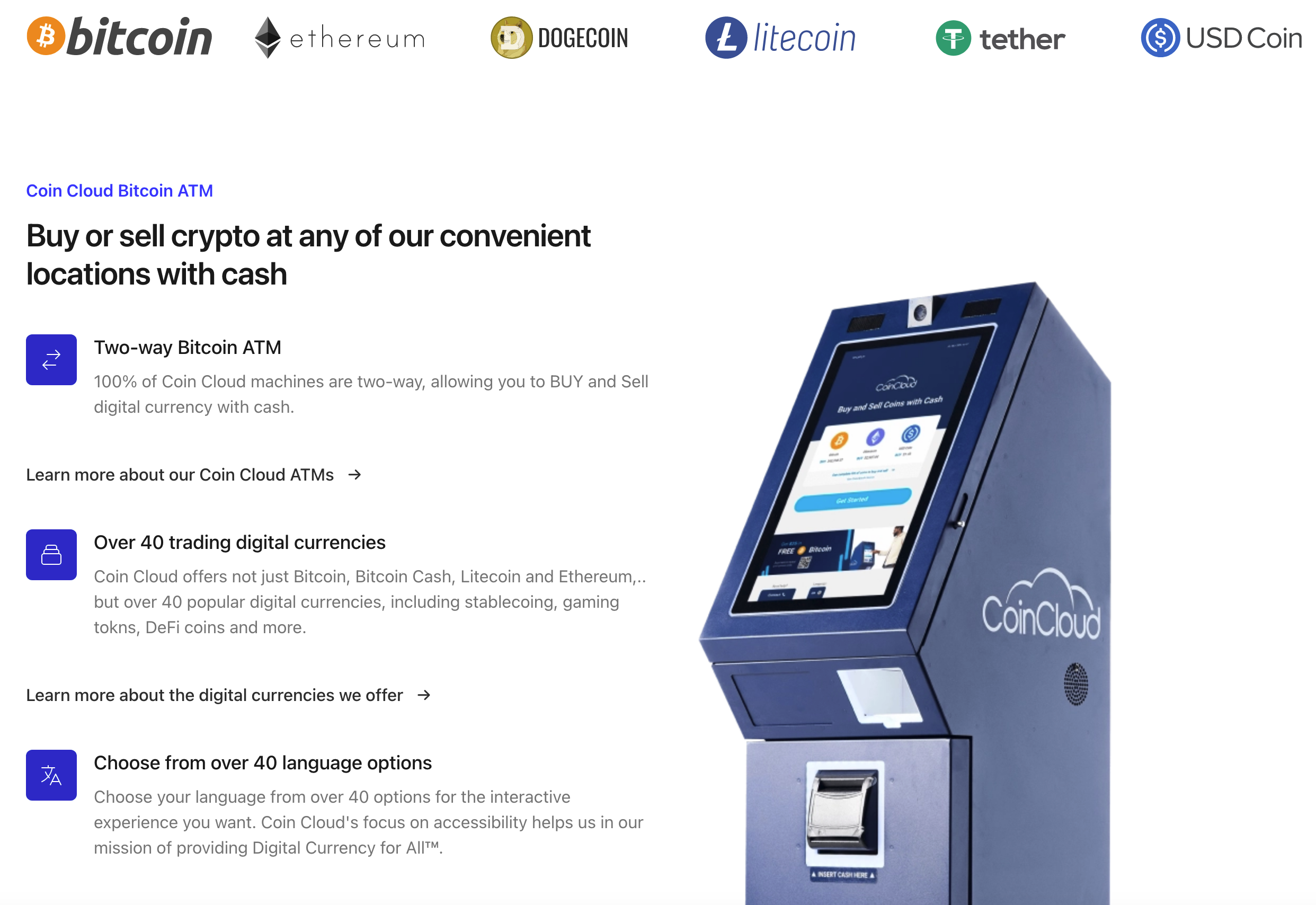 Technical Problems
My experience immediately started with technical problems. The first ATM was out of service. So, I drove to the next closest to get started. There is some KYC if you want higher limits. Otherwise, they use your phone number to verify your identity. And, there is a camera to scan your wallet QR code for deposit, which suspiciously is at face level. The verification took me a while. I suspect that caused the device to time out. My deposit was rejected. I started over.
Undisclosed Details
Technical problems are to be expected from time to time. As a recovering IT Professional, I recognize that networked machines are naturally finicky. But, what made this experience disappointing was that there are many undisclosed costs.
According to the website, ATM fees vary from location to location. In this instance, it cost $20 to deposit $103, getting me only $83 in ETH.
Another undisclosed amount is minimum deposit. I don't recall exactly what the minimum deposit was. It was over $70, certainly. I had planned to deposit $3 in ETH to my wallet. Then the remainder in USDC to transfer. But, the minimum forced me to deposit all of it into ETH to prime the wallet for future transactions.
I looked on the Coin Cloud website to find out what exactly the fees are. But, they aren't explicitly detailed. I think this is because each may be a local franchise capable of setting fees and minimums independently.
Uncertain Utility
I can certainly see that these particular crypto ATMs can be useful for large cash deposits. The larger your deposit, the lower the percentage of the deposit fee. If you're a cash business, this may be useful for banking in crypto, accepting the deposit fee. However, if you have large quantities of bank notes, the ATM may not be able to accept all of them. In this case, you'd have to visit more than one.
I would have to be in a tough situation to use these particular crypto ATMs again. I'm willing to experiment with crypto ATMs from other companies.
I don't suggest these for people who operate in illicit businesses. The ATM has the face level camera. And, the devices are located in businesses with their own security cameras. Along with your crypto wallet address, you can forget anonymity.
An alternative, which also lacks total anonymity, is LocalCryptos. But, like with the ATMs, you would have to find somebody locally who is willing to take your cash deposits. This is not available in most localities. And, you can expect to pay a premium for the crypto. As they say, there's no free lunch.
For now, I'll limit myself to depositing cash in the bank and using exchanges to buy crypto. There is less loss, as far as I can tell, from buying on exchanges.
Posted Using LeoFinance Beta