South Texas Update 2020-07-25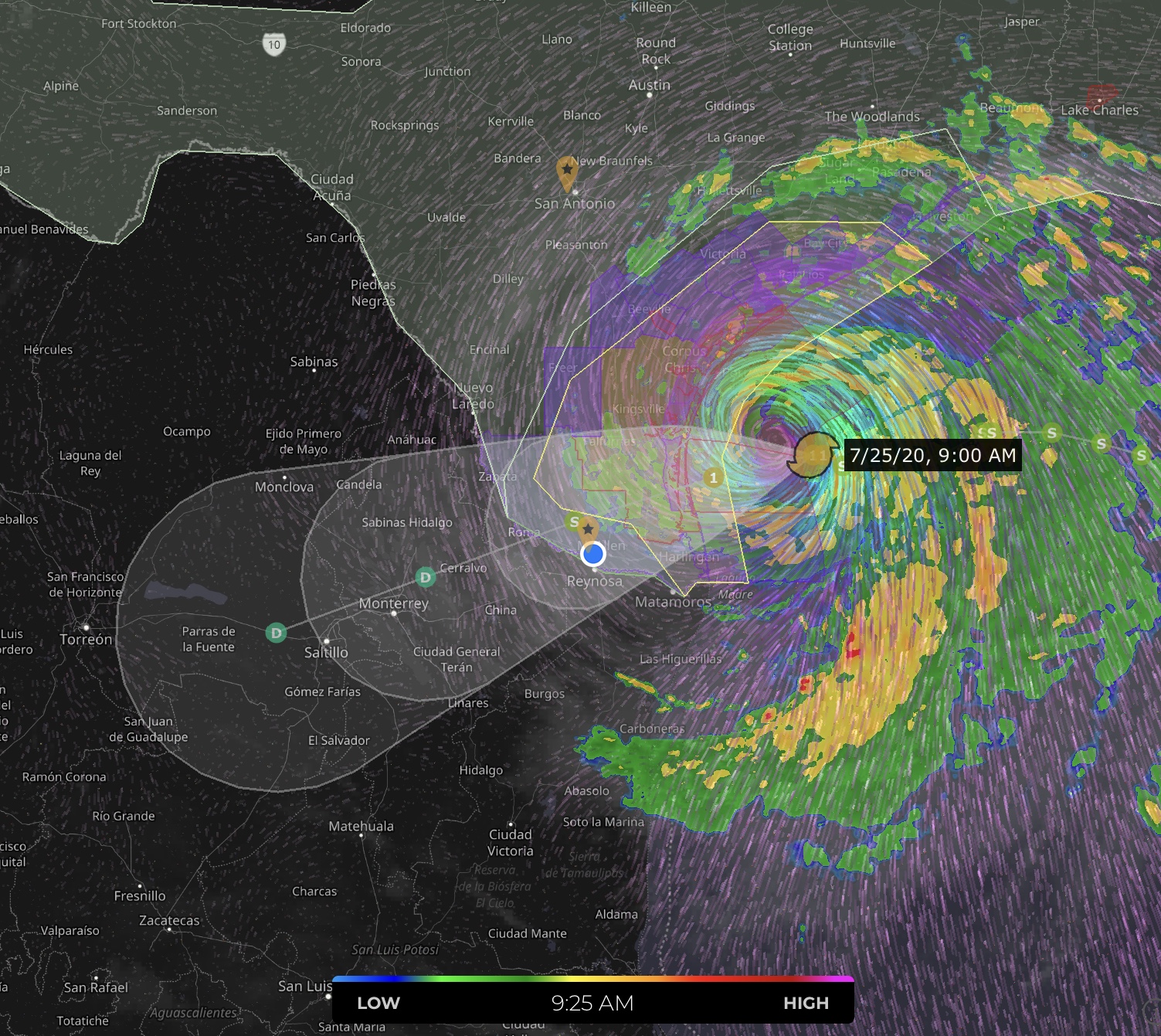 South Texas cities continue to prepare for the arrival of Hurricane Hannah. The storm now has sustained winds above 75 MPH. Winds along the coast are expected to gust between 70-90 MPH and 50-70 MPH further inland.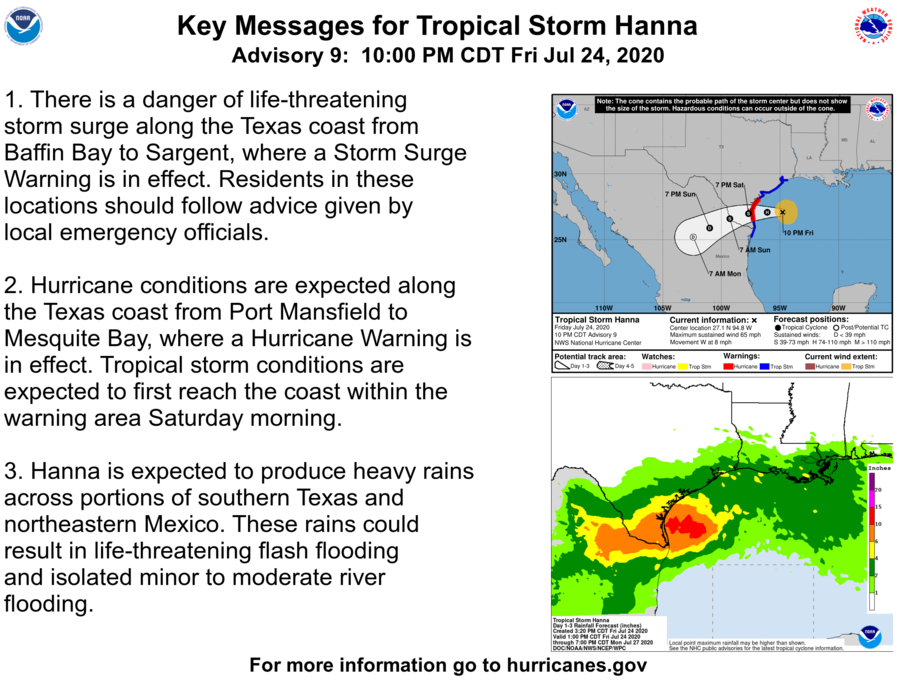 The storm center is expected to make landfall over Willacy County, then pass over Hidalgo and Starr Counties before crossing over into Mexico.
Heavy rain forecast has been revised to higher than previously expected. Rainfall in some areas may reach up to 15 inches, with the majority of the region seeing between 6 and 10 inches.
Sandbags are being distributed, which is complicated with COVID precautions.